Troy | Therapist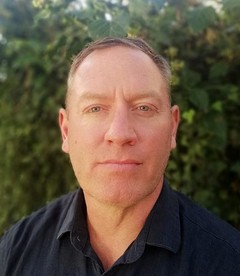 Counselling Hastings - Hawke's Bay




215 Railway Road - Level 5




4122

Hastings

Send a message
✓ I also offer online therapy
Great, you are taking the first step.
Leave a message and I will contact you as soon as possible.




Counselling Hastings - Hawke's Bay
Hi, my name is Troy, I have had been working in the District Health Board hospital setting (15 years), and now more privately with people who suffer from a multiple of anxiety conditions and phobias.

Being in fear of something, or not having the confidence to move pass something difficult and stressful is not uncommon.

But if the anxiety, anxieties, or phobias are not worked on, the situation can consume a person, and possible affect us in many different ways.

I use practical and CBT evidence approaches too hopefully overcome your condition or minimize the stress which has been impacting on you.

I have worked with numerous individuals, couples, and groups of all ages and ethnicities.

I am an open, honest, easy-going, and non-judgemental person. I understand life can be challenging, and difficult. Therefore this is where therapy can be useful.

Sometimes therapy sessions need only be for a few sessions, other times sessions are more medium and long term. I understand that also it also takes time to make changes or gain an understanding of your current situation.

As your therapist, I will be asking you for your story and asking you to review your situation or asking you to explore those difficult memories. But with support from myself and others if needed we can hopefully come to an outcome that best suits you.
Therapeutic and practical approaches
As a social worker/therapist I have worked with a number of methods, theories and approaches.

However, I use strength-based, therapeutic and practical approaches, which helps people to see their positives first in their life.

I am also a trained CBT therapist so I have met many depressed, and anxious people and apply this approach if it could work for you. I do also do work in a holistic way, but as being a clinical social worker

I have also a good understanding of mental health and addiction disorders and therefore will use evidence-based approaches and models where needed, and I understand the medical model used by DHB hospital services.

I like to also work with couples around relationship difficulties, and with people who struggle with addiction issues. Two years of my work involved working full time in a rehab facility, so I also have an understanding of the addiction models, approaches, and other supports which are out there.

As I have now been helping and supporting services now for 18 years I also offer professional workplace supervision as well individual.

Plus I do brief therapy as I know some people do not want to fully explore every part of their life as they just want to work on their current mental health and/or addictions or other issues that are affecting them.

Would you like to know more or make an appointment, feel free to contact me.

Troy


Online therapy
Because some people have busy lives these days I also can also offer online therapy by phone or online.
Qualifications and registrations
Masters of Social Work - Massey University
Diploma of Mental Health - Victoria University
Diploma of Cognitive Behavioural Therapy - Otago University
Registered social worker and CBT New Zealand member.
Registrations
Therapies offered
Areas of counselling I can help with
Fees
Individual: 135 per session (incl. gst)
Couples: 150 per session (incl. gst)
Work and Income (Winz) quotes are accepted
Location
Reviews Counselling Hastings - Hawke's Bay
Below you will find reviews about Counselling Hastings - Hawke's Bay - Troy

Rating of 5 out of 5
Based on 2 reviews
(Write your own review)

Troy was incredible for my partner and I
Troy was incredible for my partner and I. Listened to our problems, situation, asked questions and delved right into the nitty gritty!

Gave us tasks we had to carry out and we felt like this was a huge help!

Troy was incredible and I would recommend to anyone and everyone!

Thanks Troy!
Adam
| Hastings | 2 Nov 2021
Did you find this review useful?
Yes

2

I heartily recommend his effective service
Troy is a great guy and I consider myself very lucky to have met and spent many productive hours in his pleasant company.

I heartily recommend his disarming low-profile but effective service as one of the best investments to be made in personal development with sensitive, ready and thorough support through difficult and trying times.

Thank you Troy for being the person you are and best wishes in all your endeavours.
Roark Watson
| Hastings | 29 Aug 2021
Did you find this review useful?
Yes

1